Listening Space: Grief and the Holidays
Tue, December 6, 2022 5:30 PM - Tue, December 6, 2022 7:00 PM at The Union, Lake Ontario Room (Third Floor)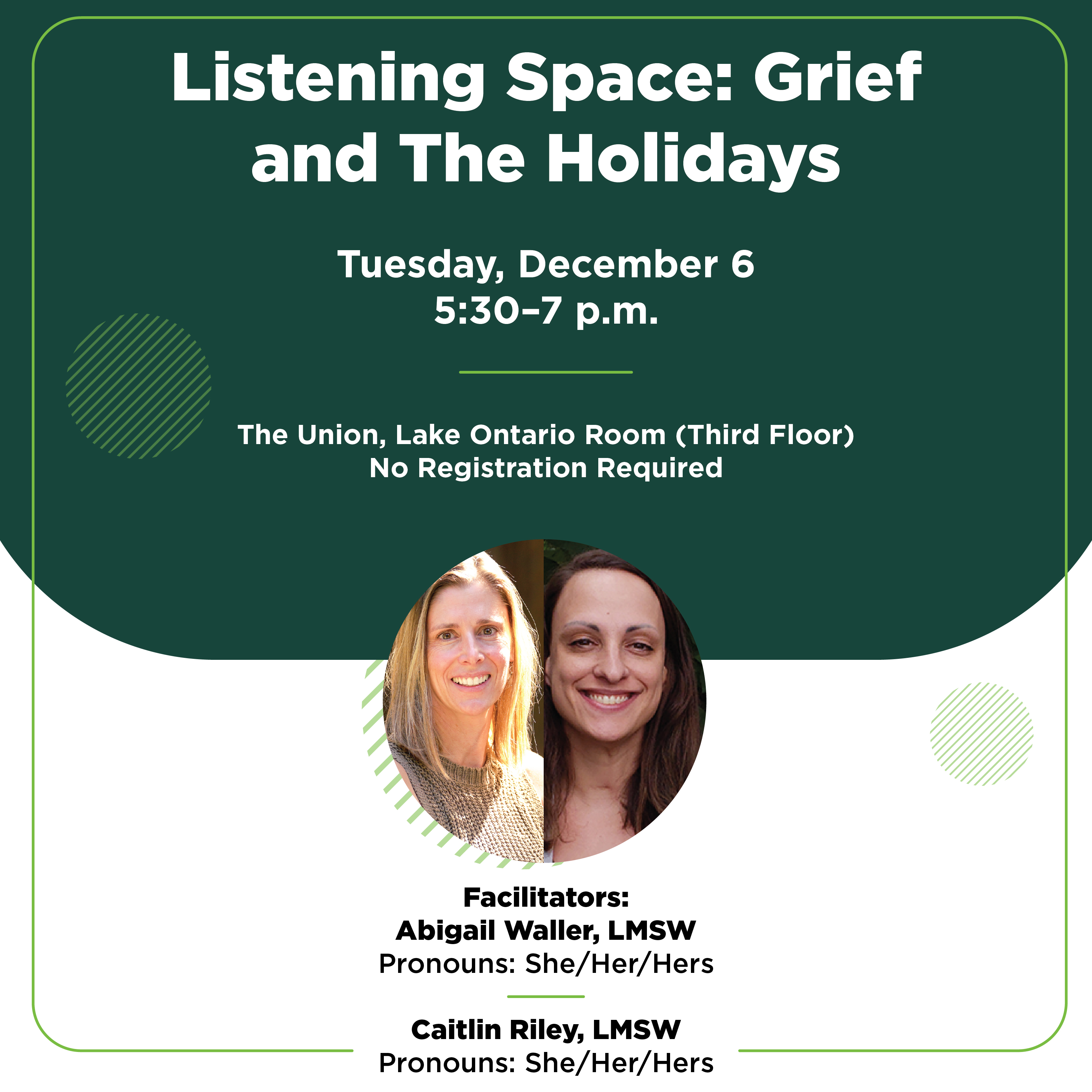 Grief by nature is a lonely and messy process which can be acutely painful — and modern cultures often don't prepare us for dealing with loss. Navigating grief during the holiday season can be extra challenging. This listening space is open to undergraduate and graduate students.

This listening space might be right for you if you:
Have lost a family member, partner or close friend
Are wondering how best to manage your grief during the holiday season
Know someone who is grieving, and you'd like to learn how to support them
Would you like to learn about grief and how to navigate it during the holiday season
 No registration required.
Abigail Waller, LMSW and Caitlin Riley, LMSW will facilitate this listening space.