Jovany Avendano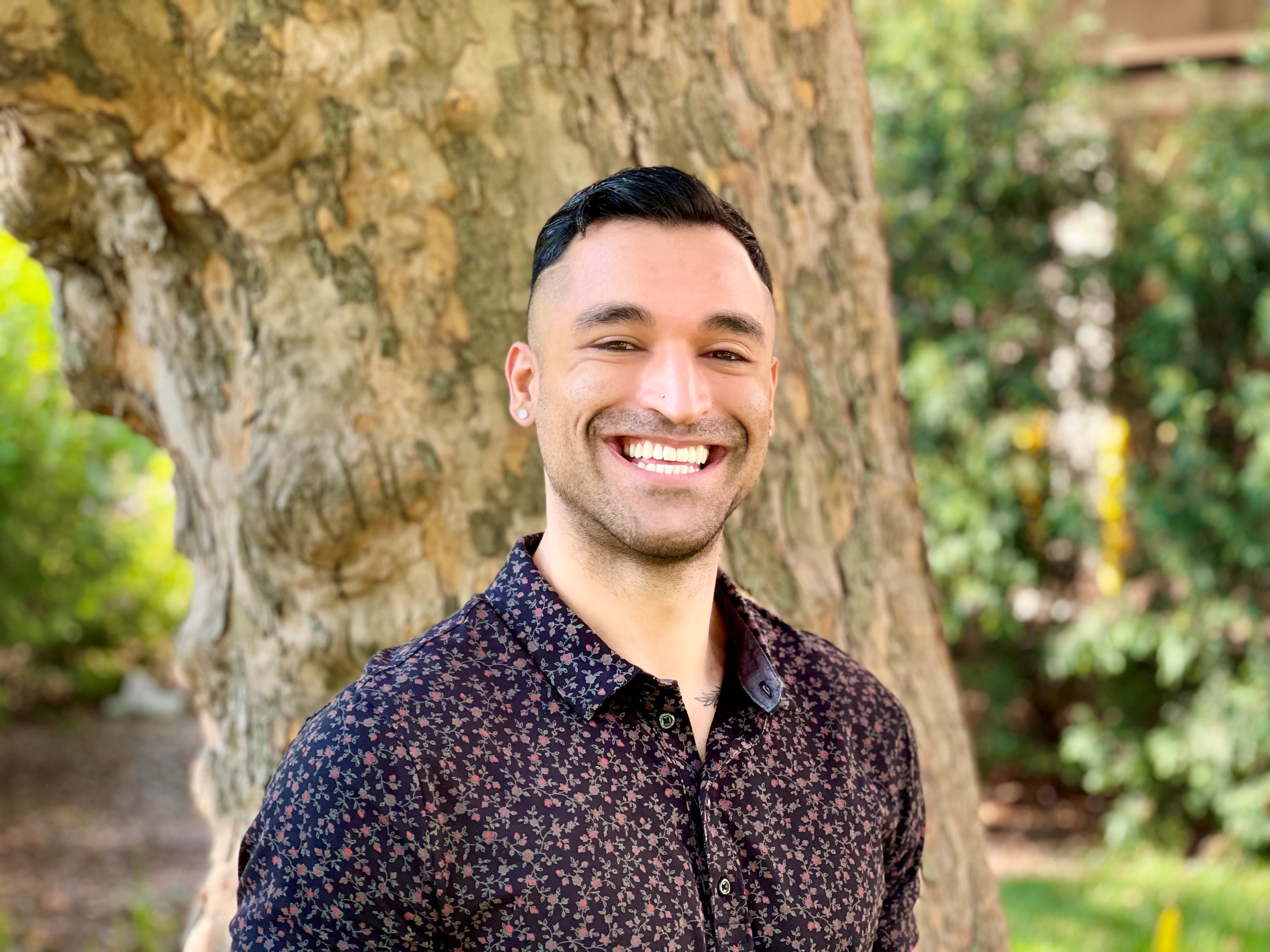 Jovany Avendano, MS
Pronouns: He/Him/His
Jovany is from Clifton, NJ and he is a Jersey boy through and through. He identifies as a First Generation Colombian American, Gay, cis-gender, Hispanic male. He is not interested in most sports but he enjoys watching MMA and NCAA basketball and March Madness (go Villanova Wildcats!). Jovany was a competitive and collegiate swimmer at Villanova University where his main events were short distance backstroke. He currently has his blue belt in Judo and competed during his undergrad. He enjoys fitness/bodybuilding and nutrition and has competed in men's physique (in which he placed 5th in his class). Jovany identifies as spiritual and incorporates many Buddhist, Eastern philosophies, and mindfulness/meditation into his everyday life. He enjoys binge-watching shows on Netflix, cooking and baking (He makes a mean carrot cake), reading manga and watching anime, longboarding, brewing, and enjoying coffee and tea, considers himself a Ravenclaw, and loves sloths. He also recently made a terrarium where he's trying to help his succulents thrive.
Education:
Villanova University, B.S., Psychology

Florida Institute of Technology, M.S., Psychology

Florida Institute of Technology, Psy.D., anticipated 2022
Jovany's professional interests include:
Anxiety

Depression

Mood Disorders

Trauma

Personality Disorders

Adjustment difficulties

Acculturative and Cultural intersectionalities

Relationship difficulties

Gender/Sexual identity development and conflict

Psychological Assessment

Acceptance and Commitment Therapy (ACT)

Various Third Wave Behavioral Approaches, including Dialectical Behavior Therapy (DBT)

Cognitive-Behavioral Therapy (CBT)

Acceptance- and mindfulness-based, mind-body connection, empowerment, affirmative, positive psychology, solution-focused, person-centered, humanistic/existential, and trauma-focused/informed approaches

Hypnosis and Eye Movement Desensitization and Reprocessing (EMDR)

LGBTQIA+ and LatinX communities

Emerging/young adults

College students

Couples, and individuals with multiple intersecting identities/cultures.