Availability of Our Services
Prioritizing your mental health is an important part of your overall health. 
According to the American Psychological Association, more than one in three people ages 15–21 report having received treatment or therapy from a mental health professional. And that's something to celebrate — because just like a physical injury or illness, working with a professional can better equip you to cope with the challenges life throws you.
But mental health looks different for everyone. So, based on resources and services available on campus, as well as your unique needs, we'll work to connect you with the right resources for your unique situation, whether that's with us or an off-campus care provider.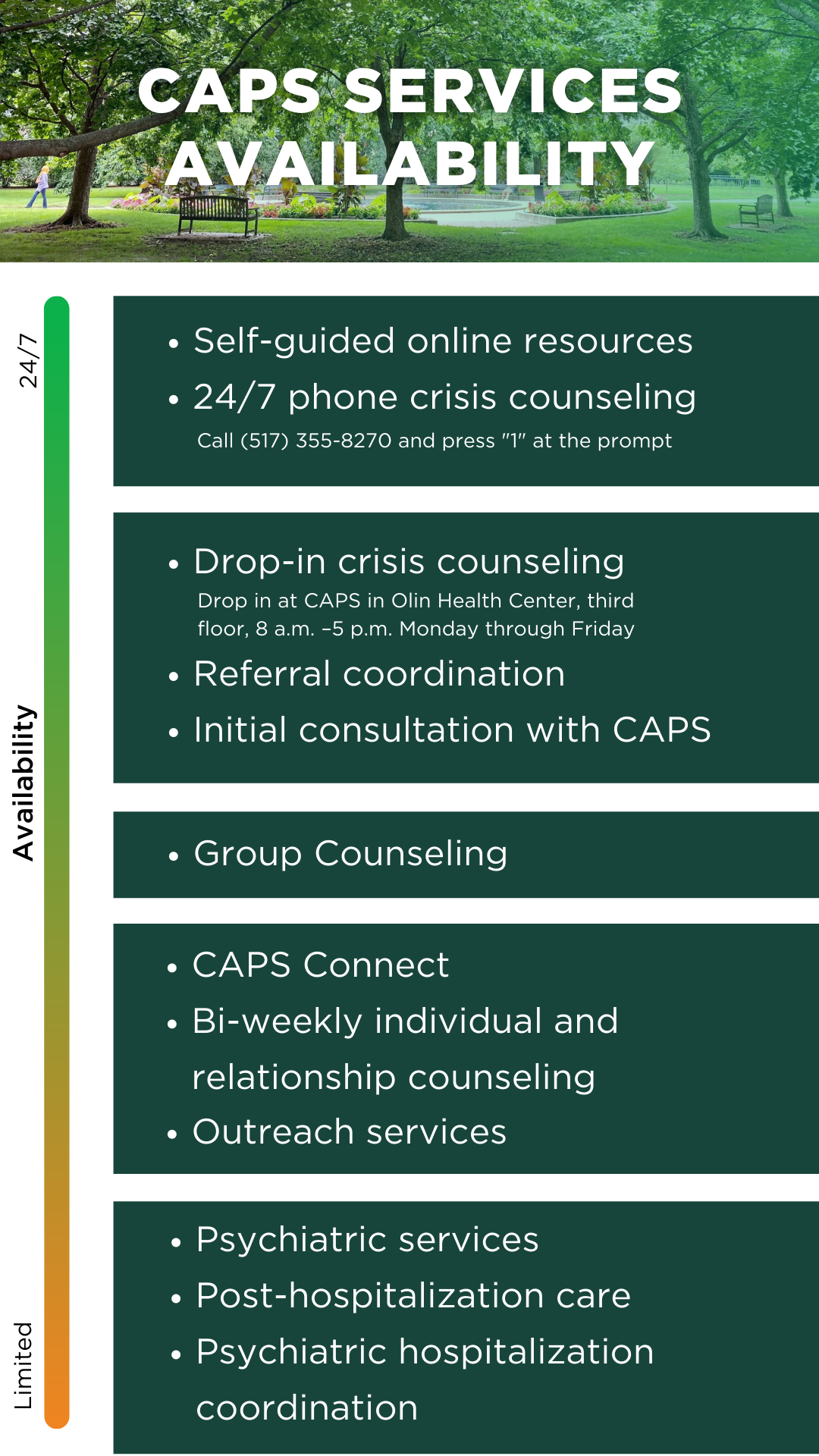 Schedule an initial consultation with CAPS to get started. During your initial consultation, we'll ask some questions and get to know you better. Then, we'll work with you to connect you with available resources.
The guide to the right gives an outline of the average availability of our services and resources.
Why do we refer off-campus? 
Demand for our services varies throughout the year. While we accomodate as many students as possible, we recognize that sometimes wait times can become a barrier to getting the support you need. When availability is limited, or if we believe you could benefit from working with an off-campus provider who specializes in working with your needs, we may refer you to another provider in the East Lansing area.
ThrivingCampus, an online platform that makes it easier for you to connect with off-campus mental health care and well-being services, can also be a great place to get started with mental health care.