Services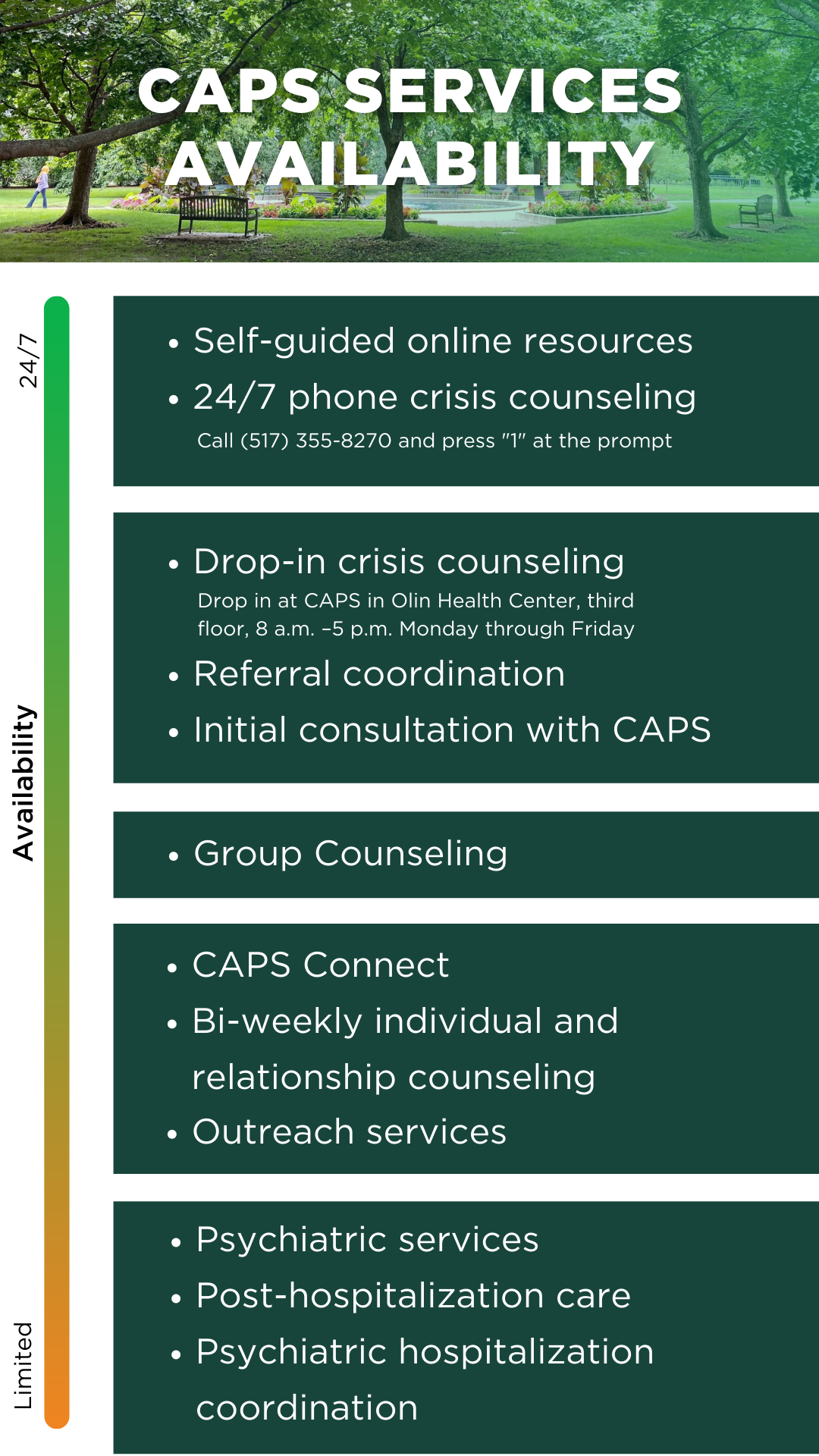 Our team will provide services or connect you with resources to support your mental health journey. These include short-term individual counseling, group counseling, medication, referrals to other services, and more. While you consider these options, you can also learn more about what you can do now for your mental health and explore self-guided resources.
Virtual and in-person mental health services are available. Learn more about the availability of our services.

If you do not have a scheduled appointment, or are not already established with CAPS, you can schedule a consultation here. During your consultation, we'll discuss your needs and help you get connected with available resources on or off-campus based on clinical recommendations.
CAPS provides free, remote crisis services 24/7/365. If you or another student or friend is in crisis and needs to talk with someone, call CAPS Crisis Line at (517) 355-8270 and press "1" when prompted to speak with a crisis counselor.
Our services include:
More information about our services: