Crisis Resources for Students
We're glad you're here. And we're here to help.
You are worthy, no matter how hopeless things might feel right now. That's why there are so many resources available to help. 
First things first,
If you believe your life is in imminent danger and you cannot keep yourself safe, or you or someone else has decided to seriously harm or kill yourself/themselves or someone else, call 911 or go to the nearest emergency room, if it is safe to do so. The nearest emergency room to MSU East Lansing campus is McLaren Greater Lansing:

2900 Collins Rd, Lansing, MI (3.1 miles from Olin Health Center)

. Phone: (517) 975-6000.


24/7 virtual crisis counseling is available. Students can call CAPS at (517) 355-8270 and press "1" at the prompt to speak with a crisis counselor anytime. Additional 24/7 crisis resources are available in the drop-down boxes below.


For medication questions/concerns, students can call the 24-Hour Olin Health Center Nurse Line at (517) 353-5557. 


If you are unsure how much medication or alcohol someone has taken, and they are unable to communicate with you, call 911. Michigan's Medical Amnesty law protects you from legal charges for possession/use of substances in the event that you request emergency services to assist someone in danger of alcohol poisoning, overdose, etc.


24-Hour Sexual Assault Crisis Line: (517) 372-6666
When in doubt, ask for help. Here are some examples of urgent situations. Learn More
Here is what you can expect when speaking with a crisis provider. Find Out
What you can expect, questions to ask and other important information if you're being admitted to or discharged from a psychiatric hospital or unit. Learn More
Let's get you connected with the right resources.
Mental Health phone support for Michiganders living with persistent mental health conditions during the COVID-19 situation is available through MDHHS. The peer-run phone support is available seven days a week 10 a.m. to 2 a.m. at (888) 733-7753.
Expand the options below to access resources you feel most comfortable with.
Violence and Assault Resources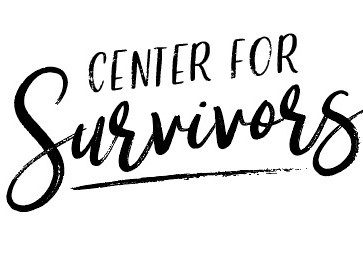 MSU's Center for Survivors
works with sexual assult survivors and others affected by sexual violence. They provide free and confidential individual
counseling, advocacy, and support groups to MSU students and community. In addition, trained volunteers are ready to provide support, crisis intervention, and connection to local resources through crisis hotline and crisis chat services. Call 517-372-6666 to reach the 24/7 crisis hotline or visit centerforsurvivors.msu.edu to chat 7 days a week, 10 a.m.–10 p.m.
MSU Safe Place
provides advocacy, emergency shelter, counseling, support groups, safety planning, information and referrals to survivors of violence and their minor children. All support services are free and confidential. MSU Safe Place serves students, faculty, staff, their spouses or partners, and non-affiliated members in the Greater Lansing area. Call
517.355.1100
or visit 
safeplace.msu.edu
 for more information.