Crisis Resources for Students
We're glad you're here. And we're here to help.
You are worthy, no matter how hopeless things might feel right now. That's why there are so many resources available to help. 
First things first,
If you believe your life is in imminent danger and you cannot keep yourself safe, or you or someone else has decided to seriously harm or kill yourself/themselves or someone else, call 911 or go to the nearest emergency room, if it is safe to do so. The nearest Emergency Room to MSU East Lansing campus: Sparrow Hospital, 1215 East Michigan Avenue, Lansing MI 48912. Phone: 517.364.1000.


24/7 virtual crisis counseling is available. Students can call CAPS at 517-355-8270 and press "1" at the prompt to speak with a crisis counselor anytime.


For medication questions/concerns, students can call the 24 Hour Olin Health Center Nurse Line at 517.353.5557. 


If you are unsure how much medication or alcohol someone has taken, and they are unable to communicate with you, call 911. Michigan's Medical Amnesty law protects you from legal charges for possession/use of substances in the event that you request emergency services to assist someone in danger of alcohol poisoning, overdose, etc.


24-Hour Sexual Assault Crisis Line: (517) 372-6666
When in doubt, ask for help. Here are some examples of urgent situations. Learn More
Here is what you can expect when speaking with a crisis provider. Find Out
What you can expect, questions to ask and other important information if you're being admitted to or discharged from a psychiatric hospital or unit. Learn More
Let's get you connected with the right resources.
Mental Health phone support for Michiganders living with persistent mental health conditions during the COVID-19 situation is available through MDHHS. The peer-run phone support is available seven days a week 10 a.m. to 2 a.m. at (888) 733-7753.
Expand the options below to access resources you feel most comfortable with.
Text, Phone and Hotline Resources

Text Support

Text START to 741-741 from anywhere in the U.S., anytime, about any type of crisis. The Crisis Text Line serves anyone, providing access to free, 24/7 support and information via texting. A live, trained crisis counseling volunteer receives the text and responds quickly. 


ULifeline: Text "START" to 741-741 or call 1 (800) 273-8255.


Trevor Text:Crisis intervention and suicide prevention lifeline for lesbian, gay, bisexual, transgender, and questioning youth. Text START to 678678, 24/7.  


The Steve Fund: geared toward students of color who wish to connect with a culturally trained crisis counselor. Text Steve to 741741.

Phone and Hotline Resources

The National Suicide Prevention Lifeline provides free and confidential emotional support to people in a suicidal crisis or emotional distress. By calling 1.800.273.TALK (8255) you will be connected to a skilled, trained counselor at a crisis center in your area, anytime 24/7. Hearing-impaired TTY users may dial (800) 799-4889.  

The Trevor Lifeline is the nation's only around-the-clock crisis intervention and suicide prevention lifeline for lesbian, gay, bisexual, transgender, and questioning youth. Call 1.866.488.7386. [Note: the lifeline will talk with any individual regardless of sexuality or gender.] 

The Boys Town National Hotline is an anonymous, free 24-hour helpline intended for pre-teens, teens, and young adults. If you are having thoughts of harming yourself or you are being abused, please call 1.800.448.3000. Counselors are ready for your call 24/7. 

The Rape, Abuse, Incest National Network (RAINN) is a free, confidential, and secure crisis hotline available 24/7 for victims of sexual assault or violence as well as their families and friends. Call 1.800-656.HOPE (4673). 

Vets4Warriors is for anyone currently serving in the military, veterans, and their families/caregivers. It is a confidential and anonymous hotline available 24/7 to receive personalized peer support by a veteran. Call 1.855.838.8255. 

SAMHSA's National Helpline: also known as the Treatment Referral Routing Service, this Helpline provides 24-hour free and confidential treatment referral and information about mental and/or substance use disorders, prevention, and recovery in English and Spanish. Call 1.800.662.HELP (4357). 

 

Online Resources and Chat Options

Online Chat Options

Lifeline Crisis Chat go to crisischat.org and click on "Chat Now"  
Available through the National Suicide Prevention Lifeline, the chat is available 24 hours a day, 7 days a week within the United States and territories. 


TrevorChat: Free, confidential, and secure online chat provides live help by trained volunteers. Available 24/7/365. Designed to be used with a computer. If you prefer a smartphone, call or use Trevor Text. Visit thetrevorproject.org/get-help-now to learn more.



National Sexual Assault Online Hotline: 

C

hat online with a trained staff member who can provide confidential crisis support. Visit hotline.rainn.org/online.



Vets4Warriors: For anyone currently serving in the military, veterans, and their families/caregivers. It is confidential, anonymous, and available 24/7 to receive personalized peer support by a veteran. Visit vets4warriors.com and click Chat at the bottom of the page. 


Online Resources

211 is a nationwide service connecting millions of people to help every year. Visit mi211.org or call 211 (multiple languages offered) to get connected to assistance with emergencies and disasters, food, health services, housing and utilities, human trafficking, jobs and employment, reentry following incarceration, and veteran needs.


thetrevorproject.org: Crisis intervention and suicide prevention lifeline and resources for lesbian, gay, bisexual, transgender, and questioning youth.


suicidepreventionlifeline.org: A national network of local crisis centers that provides free and confidential emotional support to people in suicidal crisis or emotional distress 24 hours a day, 7 days a week.

 



What to Do in a Crisis: Guidance from the National Alliance on Mental Illness (NAMI)

Creating A Safety Plan

| | |
| --- | --- |
| Step 1: | Warning Signs - Be aware of thoughts, images, mood, situation, behavior that indicate a crisis may be developing. |
| Step 2: | Internal Coping Strategies - Things you can do to take your attention and mind off your crisis without contacting another person. Examples include relaxation techniques, physical activity, listening to music and mindful techniques (free guided meditation is available at marc.ucla.edu/mindful-meditations |
| Step 3: | People and Social Settings that Provide Distraction - Seek them out if you cannot manage your stress while alone. |
| Step 4: | People Whom You Can Ask for Help - Seek them out if you need help managing the crisis, or assistance in putting your plan into action. |
| Step 5:  | Ways to Make Your Environment Safe - Examples include preventing access to firearms and weapons, throwing sharp objects away, pouring out/throwing away substances, asking a friend to keep dangerous items in a difficult-to-access location. |
| Step 6: | Professionals and Agencies - List who you can contact before/during a crisis. |
| Step 7: | List the things most important to you that are worth living for in your life. |
Violence and Assault Resources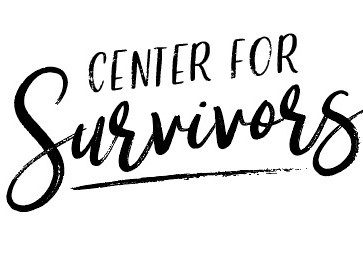 MSU's Center for Survivors
works with sexual assult survivors and others affected by sexual violence. They provide free and confidential individual
counseling, advocacy, and support groups to MSU students and community. In addition, trained volunteers are ready to provide support, crisis intervention, and connection to local resources through crisis hotline and crisis chat services. Call 517-372-6666 to reach the 24/7 crisis hotline or visit centerforsurvivors.msu.edu to chat 7 days a week, 10 a.m.–10 p.m.
MSU Safe Place
provides advocacy, emergency shelter, counseling, support groups, safety planning, information and referrals to survivors of violence and their minor children. All support services are free and confidential. MSU Safe Place serves students, faculty, staff, their spouses or partners, and non-affiliated members in the Greater Lansing area. Call
517.355.1100
or visit 
safeplace.msu.edu
 for more information.