Jimmy Bruce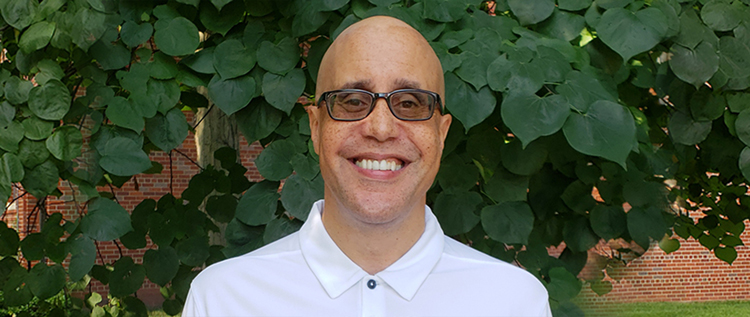 Jimmy Bruce, PhD, LP
Pronouns: He/Him/His
Jimmy is from Chicago, and he is passionate about making a difference.
Since joining CAPS in July 2018, he has served the university and the East Lansing/Lansing communities in a number of social justice capacities. He currently chairs the Black Faculty Staff and Administrators Association's Nominating Committee, on which he has served since 2020.
As an identified leader within the Black campus community, he received the 2018-2019 Black Student Alliance's Social Program of the Year Award. As an MSU Transitions stakeholder in 2020, he contributed to a whitepaper report to the provost on first-year students' experiences with transitioning to MSU. Also in 2020, he participated in a roundtable discussion with U.S. Representative Elissa Slotkin on police reform. Representative Slotkin shared information from the roundtable with the House Judiciary Committee during the formation of the George Floyd Justice in Policing Act.
In areas of wellness, Jimmy currently serves in leadership roles within an international sport psychology organization. Previously, he was involved with a national athletic governing body focused on preparing U.S. Track & Field athletes for the 2020 Tokyo Olympic Games.
Jimmy is a member of the Kappa Alpha Psi Fraternity and a former elite, Division I intercollegiate track sprinter. He also formerly held a school record at the University of Virginia in the 400-meter dash.
Education
University of Virginia, B.A., Psychology, 1980
Illinois Institute of Technology, Ph.D., Clinical Psychology, 1990
Professional Interests Include:
Clinical Sport Psychology
Trauma and African-American male student-athletes
Mindfulness-based sport-performance enhancement
Coaching and athlete development
Positive youth development
Ethnic-racial socialization
Crisis Intervention
Violence Prevention
Cognitive-Behavioral Therapy
Somatic Therapy
Systemic Therapy
Group Therapy
Clinical supervision